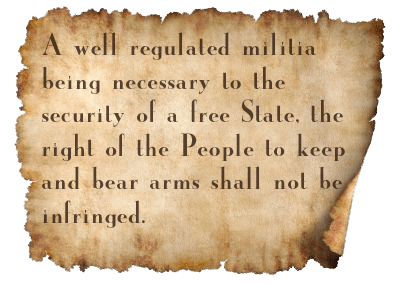 The Grand Blanc Huntsman's Club was founded in 1957, dedicated to conservation and sportsmanship, to promote and encourage fellowship between members and their families and to provide facilities for the instruction and safe use of all lawful firearms. The club is an active sponsor of SCTP, NSSF, NSCA, NSSA and a member club of the NRA.
The club sits on 80 acres in mid-Michigan and offers some of the best Trap, Skeet, 5-Stand and Sporting Clay's shooting in the State. In addition, there is a members only rifle and handgun range.
Our popular games are a training station with 8 machines for the newcomers, a short intermediate 7 station Upland sporting clay course with 14 machines running thru the woods, Our popular larger 14+ Station Sporting Clay's course with over 56 machines that is almost 1 mile long! 2 Regular Traps, 1 Wobble Trap, 4 Skeet fields and a Raised 5 stand building with 5 station windows and 8 clay machines!
Other amenities include cart rentals so you don't have to walk, a heated warming shed half way around the 14 station sporting clay's course, a heated 5 stand building for those brisk days of shooting and an enclosed pavilion with plenty of picnic tables to socialize at. There is also a spacious well-equipped club-house for socializing between members and guests. You can bring your own carts, food and drinks in as well… There are also 2 BBQ grills you may use to cook on!
We have various targets from standard clay's, chandelle's, midi's, pro 70's, battue's, rabbits and a rabbue on our main 14 station Clay's course which also includes raised shooting platforms, shooting over waterways and targets thrown from Raised Lifts bringing your shooting to brand new heights!
We have various skeet, trap and 5 stand leagues you may join throughout the year, or we offer Classic Rock, Steak and Clay's for socializing so you can meet some new buddies to go on the courses with! At $18 for a 1-inch thick New York Strip Steak with 2 sides, cookies and a drink that you get to cook to your liking; it is practically a steal !!! So sign up QUICK !!!!
NRA Certified Firearms Training and Safety courses are offered as well as club specific training for the shotgun disciplines.
Grand Blanc Huntsman's Club actively welcomes new members throughout the year. Annual membership is $150 pro rated. Membership includes spouse and all family members under 19 years of age to play at a discounted rate.
We are also open to the public! YES…. Public is welcome to play all games….
(Some courses may be closed to the public during registered shoots, but you may enter the shoot as huntsman's class by paying the fee!)
However, the rifle and pistol range is for members only and can only be used after taking a range safety course!!!!
Club hours are Wednesday 9:00 AM until 9:00 PM, Saturday and Sunday from
9:00 AM until 5:00 PM.
The Grand Blanc Huntsman's Club is located at 9046 South Irish Road, Grand Blanc, Michigan 48439
The Grand Blanc Huntsman's Club is sponsored by:
The Grand Blanc Huntsman's Club is affiliated with:
Phone
810-636-7261
Street Address
9046 South Irish Road, Grand Blanc, MI 48439
Mailing address:
P.O. Box 828, Grand Blanc, MI 48480-0828